Sarah Thompson
Year Graduated: 2016
Current Position: Emergency Management Coordinator, Office of Emergency Management
Organization: City of Toronto
Brief Overview of My Career Path: During an emergency response 7 years ago, during a severe snowstorm, I became part of team which provided information, food services, first aid and, operation of overnight shelters on campus at Simon Fraser University in BC. I noticed the work of municipal Emergency Management experts from the City of Vancouver, and it wasn't long before I started volunteering for their Emergency Social Services team. After that I spent 5 years gaining experience responding to a great variety of emergencies as part of the municipal program.
Since then I have worked hard to build an Emergency Management career, and even moved provinces in 2014 to complete the Master of Disaster and Emergency Management degree at york University. I have held many municipal positions over the years, always making sure to include Emergency Management portfolios in that work as much as possible; this included the review and redevelopment of the Rapid Damage Assessment procedures for the City of Burnaby Building Department in 2013. Prior to the MDEM, I completed a certificate in Emergency Management at the Justice institute of BC.
After working on a contract position for Simon Fraser University in 2014 with David Etkin, I completed an internship through the MDEM program with the City of Toronto. This experience helped me gain the experience I needed to become the Research Analyst for the City of Toronto Office of Emergency Management in 2015. I was then faced with the tough decision of whether to return to BC after finishing at York. After working in a temporary position at the City of vancouver Office of Emergency Management in summer 2015, I completed the York MDEM program and decided to stay in Ontario to try to further my EM career. This decision has led to many wonderful opportunities, including my appointment to the Board of the Ontario Association of Emergency Managers, and more recently my promotion to the position of Emergency Management Coordinator at the City of Toronto
What My Current Job Entails: I manage the Hazard Identification and Risk Assessment for the City of Toronto Office of Emergency Management. I am also responsible for a number of risk-specific portfolios, including nuclear emergency management as a key stakeholder in planning led by Ontario Power Generation. I am also involved in management of the internal Business Continuity Program at the City, as well as plan maintenance and updates.
How the MDEM Program Helped Prepare Me for a Career In DEM: The program was my first introduction to Ontario and it's Emergency Management community. in addition to the comprehensive theoretical grounding in EM principles, the program became an important conduit through which I was able to connect with a wide range of professionals and peers in the field. I would say the most critical piece of any effort to become an EM professional are the connections you make along the way. These professionals are mentors, friends and colleagues along the path of your career, and you can't do it without them!
---
Roland Daley
Year Graduated: 2011
Current Position: Community Preparedness Advisor
Organization: City of Brampton
A Brief Overview of My Career Path So Far: I got involved in emergency management after working as a career firefighter for 4 years outside of Canada and attending college where I majored in Emergency Management. What I learnt was quite intriguing and a career path I was ready take. I really enjoyed being a career firefighter but personally I wanted to know more about prevention/mitigation, preparedness, response, and the recovery aspect of emergency management. After earning my Bachelor's degree,  I enrolled in York University's Disaster & Emergency Management program where I earned my MDEM degree in 2011.
While studying at York University in the MDEM program, I got an internship as an Emergency Management Assistant with the City of Brampton Emergency Management Office. During my internship, I demonstrated the personal traits, knowledge, and skills needed to be an effective emergency management professional. After my internship ended with the city, I continued to network with the emergency management professionals that I had worked with. I also took free online emergency management courses offered through Emergency Management Ontario, got my HAMS radio licence, and volunteered with the Canadian Red Cross in their Disaster Management Program. Like faith would have it, a Community Preparedness Advisor position later became open with the City of Brampton Emergency Management Office. I submitted my application through the City's HR process and my application was accepted. During several interviews with the interview panel, I demonstrated my skills, knowledge, passion, networking skills and all the personal traits needed to be a successful emergency management professional. At the end of the process,  I was successful. I am quite happy to say that I am enjoying every moment of my career in the emergency management field.
What My Current Job Entails:
Responsible for the public education segment of the Emergency Management Program, which is provincially legislated
Raises the publics'level of emergency preparedness awareness through public education initiatives such as; school programs, library programs, presentations to clubs and associations on various topics relating to personal preparedness and planning for specific emergencies
Coordinates and promotes the City of Brampton Community Emergency Response Volunteer (CERV) program
Liaison with support groups such as the Canadian Red Cross and Peel Amateur Radio
Maintains and develops any and all online media presence associated with the Emergency Management Office to reflect the diverse and far-reaching Public Education program. This includes social media and the external Brampton Emergency Management Office website
Provides supervision and leadership to any interns or student placements that are assigned to report to the Community Preparedness Advisor.
Reports to the EOC during emergency situations, to assist the Manager in any duties that may be required as part of the emergency plan
Develops safety plans for special events taking place in the City of Brampton
How the MDEM Program Helped Prepare Me for a Career In DEM: The MDEM program helped prepare me for this role in that it gave me further experience with presenting to an audience and knowing how to conduct in-depth research on emergency management topics. It also enabled me to work collaboratively with both internal and external stakeholders. MDEM also enabled me to be familiar with emergency management terminologies used in my work setting, and gave me a level of confidence in knowing that I received the necessary academic background in emergency management, and was equipped with the knowledge and skills needed to enter the job market and apply these skills while taking on leadership roles.
---
Magda Sulzycki
Year Graduated: 2015
Current Position: Business Continuity Management Consultant
Organization: Toronto Hydro
Brief Overview of My Career Path: I began my career in public safety in 2007, with the Canada Border Services Agency (CBSA) as a student and then eventually full-time Border Services Officer. During my time with the CBSA I worked at ports of entry across the province of Ontario in all modes of travel (air, land, and marine), on a variety of specialized enforcement teams in both the customs and immigration streams. Midway through my career, I was accepted into the MDEM program at York, which is where my career took a turn towards emergency management.
As part of the MDEM program, I completed an internship in municipal public service, working in the City of Brantford's Office of Emergency Management as an Emergency Management Specialist. In my final year of the MDEM program, I obtained a position in the major events management industry, working on the Pan Am Games as a Manager of Security Integration. As part of this project, I had an opportunity to travel across Canada with the Torch Relay team and to partner with Police Services across the country to deliver security services for the national relay. During the Games themselves, I represented the Security Integration Unit in the Games' Main Operations Center, facilitating security services across the Games footprint.
After the Games, I took on a project role with the Ontario Ministry of Labour, working as an Emergency Management Specialist within the Operations Unit's Occupational Health and Safety Department. Upon completion of that contract, I transitioned into my current role at Toronto Hydro.
What My Current Job Entails: Today, I work for Toronto Hydro as Business Continuity Management Consultant. In this role and with my team, I am responsible for supporting the implementation, sustainment and overall operation of the emergency preparedness framework within Toronto Hydro, specifically an all hazards emergency preparedness program focused on major power system disruptions.
How the MDEM Program Helped Prepare Me for a Career In DEM: While in the MDEM program at York, I made some amazing professional connections, many of which I maintain to this day. The individuals I met while at York helped me navigate the emergency management industry, providing strategic guidance on which skills to develop and areas to focus on to increase my professional success. I have no doubt that many of these connections will be life-long.
---
Manpreet Jaiswal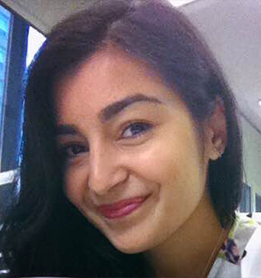 Year Graduated: 2009
Current Position: Emergency Management Advisor
Organization: Ministry of Community and Social Services/Ministry of Children and Youth Services
Brief Overview of My Career Path: I currently work with the Ministry of Community and Social Services (MCSS) and the Ministry of Children and Youth Services (MCYS) as an Emergency Management Advisor.  Prior to this I worked with Emergency Management Ontario (now the Office of the Fire Marshal and Emergency Management) for over 7 years, where I developed guidelines, standards, and tools to assist with the implementation of ministerial and municipal emergency management programs. I have also been involved in the coordination of several emergencies in Ontario, including annual floods and forest fires, H1N1, and G8/G20, and was also deployed to Winnipeg, Manitoba in 2011 to assist with the provincial flood response.  I am currently pursuing a doctorate in disaster management while continuing my professional career in the field.
What My Current Job Entails: As an Emergency Management Advisor, I provide advice and assistance to the Senior Manager of the Emergency Management Unit.  Additionally, I work with corporate subject matter experts to ensure their respective business continuity plans are revised and exercised.  Finally, I oversee the MCSS contract with the Canadian Red Cross for the provision of emergency social services, and provide operational readiness on behalf of the ministries in case of a provincial emergency.
How the MDEM Program Helped Prepare Me for a Career In DEM: As a student in the first ever cohort of the DEM program, I had certain expectations about what the program would do for me.  I expected that the program was going to prepare me for the skills required to take on an emergency management role in the field.  What I realized later on is that the program, being at a university level, actually equipped me with the theoretical knowledge I needed to be able to demonstrate a sound understanding of what happens when hazards interact with people, infrastructure, and the environment.  Emergency management is, in large part, about managing people, and what I benefitted from the most during my time in the program is that it prepared me to understand the disaster cycle so that I could apply the theory to the practice.
---
Rupinder Kambo
Year Graduated: 2010
Current Position: Manager, Enterprise Risk Services
Organization: MNP LLP
Brief Overview of My Career Path: I came into the program with a background in the crisis management and conflict intervention from the Canadian Armed Forces. Upon completing the degree, I joined MNP's National Business Resilience Practice because I really wanted to broaden my scope of business resilience in all sorts of industries, in order to fully understand the challenges DEM professionals face.
I have had the opportunity work with many professionals and academics, become a trusted advisor to many clients and an opportunity to mentor practitioners by either working together, or speak at various conferences.
What My Current Job Entails: As a Manager at MNP, I manage client engagements which includes the conduct risk assessments, business impact analyses, strategy and plan development, and training and exercise facilitation across the public and private sector.
On a more personal note, my job allows me to learn my clients' business, identifying their risk needs, and working with them to develop solutions that enable them to proactively address issues that affect the entire organization.
How the MDEM Program Helped Prepare Me for a Career In DEM: The one great fact of our Century is that the rate of change that defines it is accelerating at a rate previously unknown. We are challenged as perhaps no others have ever been challenged. These challenges come in a broad range of forms, which include: social change and unrest, environmental change, technological implications, bioscience, and issues, as yet unknown. Accordingly, programs of study such as the MDEM, that directly confront these challenges take on increasingly greater importance within our social context. This follows from the fact that these programs both enable and empower us, not only to be reactive, but also be proactive with respect to this brave new world.
MDEM gave me a great basis upon which I entered industry. But more importantly, it allowed me to rethink broadly about our world. I was able to gain knowledge and skills needed to understand new and emerging problems we collectively face relating to disaster and emergency management, and identify ways to reduce uncertainty and increase resiliency.
The diverse background and knowledge of my colleagues, along with the quality of the faculty in the program, prepared me to be a leader in the industry. These qualities serve as an attraction for young aspiring DEM students, and existing DEM practitioners and academics to come and refine their understanding.
---